Last Updated 7/19/2018
    Welcome to my website!  Whether you are in need of an eye exam or just looking up eye and vision information, I'm attempting to make this site as complete as possible to serve your needs. 

    I'm an optometrist who's been in practice for 22 years, both in private practice and with Sears and Boscov's Opticals.  I'm now available in Spring Grove and Mechanicsburg as well.  I offer the following services:

            complete eye exams for people of all ages

            contact lens exams

            LASIK consultations and perioperative care

            cataract perioperative care

            eye disease detection

            prescription medications for allergies, infections,




inflammation, and glaucoma
            treatment of amblyopia (lazy eye)

            removal of foreign debris from the eye

My office hours:

     More information regarding my practice can be found by using the 'Office Information' link to the left. 





Babineau Opticians

Sipe Opticians

Boscov's Optical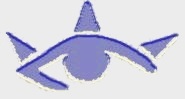 Dr. Burr's Eye Site

Matthew L. Burr, O.D.

Darrell M. Sipe Opticians

2030 Thistle Hill Dr.

Spring Grove, PA 17362

(717) 739-8340

Babineau Opticians

5295 E. Trindle Rd.

Mechanicsburg, PA 17050

717-697-9442

Boscov's Optical

170 S. 32nd St.

Camp Hill, PA 17011

(717) 763-1888

--OFFICE CLOSED March 31st--

Sears Optical, North Hanover Mall

Hanover, PA 17331

(717) 637-2072

As you may have heard, Sears closed the Hanover store in late March. This was sudden and I only found out about it the day before the public announcement.

I'm now with Darrell Sipe Opticians at their Spring Grove office on Wednesdays.  If I'm busy enough, I'll add extra days later.  I will be accepting Medicare, Vision Benefits of America (VBA), and EyeMed in Spring Grove.  I won't be participating with Davis Vision or NVA. The optical shop does accept NVA for materials, however. 

Also now practicing at Babineau Opticians in Mechanicsburg.  We accept Medicare, Davis Vision, and Eyemed.